FACT - Google Earth is an amazing planning tool. When the stakes are high, why not go High Resolution? We produce affordable high resolution orthomosaic images using your UAV data or ours. Capture time varies by location, season, weather and scope of project. In general – capture time is approximately one square km per hour. Back-end data processing for small jobs can be delivered same day, however jobs where vast amounts of data are captured, processing can run through the night and into the next day – typical delivery would be 1-2 days for larger datasets. Accuracy of data will be dependent on the type of service required but can range from approx 1m X and Y to <10 cm X and Y. Compare below some actual data that we have captured with different equipment vs Google images for the same area.
In the interest of having a quick loading page, and saving our visitors from the bandwidth nightmare of the actual images – the following are reduced in both resolution and in file size. I will add links to full resolution examples in the near future for those wanting to explore pixel by pixel.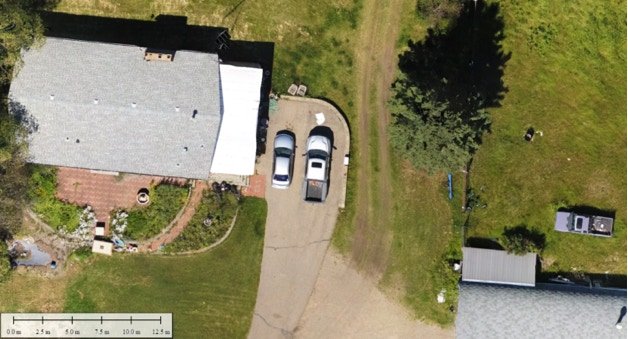 Low Resolution Rendrr.ca Drone Image zoom and more zoom in on yard.
Full Resolution image can be downloaded HERE (Very Large file)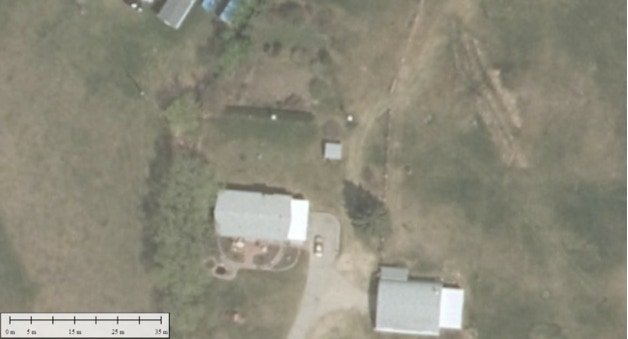 Low Resolution Google Image zoom and more zoom in on yard.
Full Resolution image can be downloaded HERE (Large file)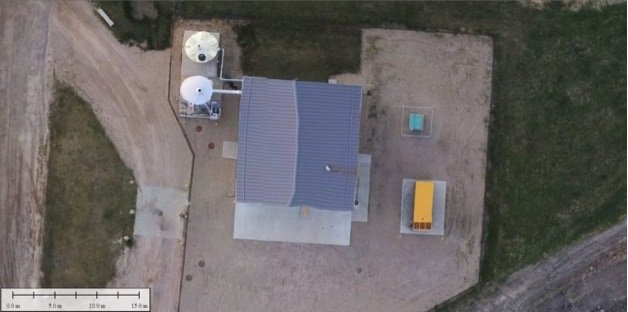 Parrot Anafi @ 90m – 1 Pass – 21MP – Above
Mavic Air 2 @ 30m – 1 Pass – 48MP – Above
Google Image of Area – Above